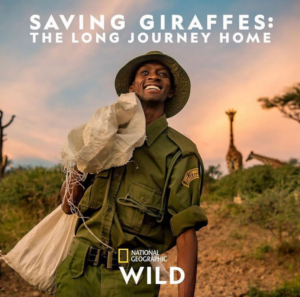 New National Geographic Wild Movie Highlights One of Our Key Projects
We are so excited to share the release of Saving Giraffes: The Long Journey Home.
We are incredibly lucky to have been a part of such a monumental effort to save 9 endangered Rothchild's Giraffe from an sinking Island in Northern Kenya! The talented Tyler Schiffman and National Geographic helped share our story to the big screen as we partnered with Samatian Island, Northern Rangelands Trust, Ruko Conservancy, and Kenya Wildlife Service to bring these giraffe to a safe environment so they may now repopulate the Western Rift Valley of Northeastern Africa.
It is remarkable how a community can come together to save an endangered species of giraffe. This beautiful film is available on National Geographic Wild Channel on September 21 and on Disney+ in this Fall!
Poster photo by the incredible Ami Vitale
100% of your donation goes to our projects on the ground in Africa.
Donations made on this page will be processed by Save Giraffes Now. Save Giraffes Now is a Registered Non-Profit 501(c)3: #83-4423842.
One-Time Donation to Save Giraffes Now
Please select your desired currency and enter your donation amount:
Monthly Donation to Save Giraffes Now
Please select your desired currency and enter your donation amount:
It is with a heavy heart that we write on the passing of Mickey Ollson, Founder, Owner and Director of Wildlife World Zoo, Aquarium & Safari Park in early 2022.
Mickey was an incredible friend and mentor to the Save Giraffes Now team and offered his insight and wisdom to us throughout the time we knew him.
Our hearts continue to be with Mickey's wife, Connie, his family, and all the wonderful animals he loved at his beautiful zoo.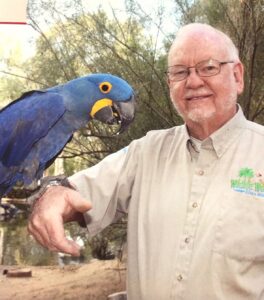 If you are having difficulty completing your donation, please email
kaylaw@savegiraffesnow.org
or call 214-760-6000. To mail your donation please send a check to: Save Giraffes Now – 8333 Douglas Avenue, Suite 300, Dallas, Texas 75225 SAVE GIRAFFES NOW is a 501(c)(3) non-profit organization, IRS Charitable Organization Number 83-4423842.