Original works of Giraffe Art
from students at The Barstow School in Kansas City, Missouri
The Barstow School features giraffe art created by the second grade students of Bridget Kukuk and inspired by the whimsical drawings of American Modernist Charley Harper.   The works include simple, geometric shapes, patterns and vivid color using oil pastels and watercolor to bring their illustrations to life. Each student's art is titled with their first name.
The oldest independent school west of the Mississippi, The Barstow School  is located in Kansas City, Mo and celebrates 135 years of innovative education.  Serving students from preschool to grade 12, Barstow combines innovative academics, individualized learning and an emphasis on STEAM (science, technology, engineering, the arts and math) to provide a top education in the region.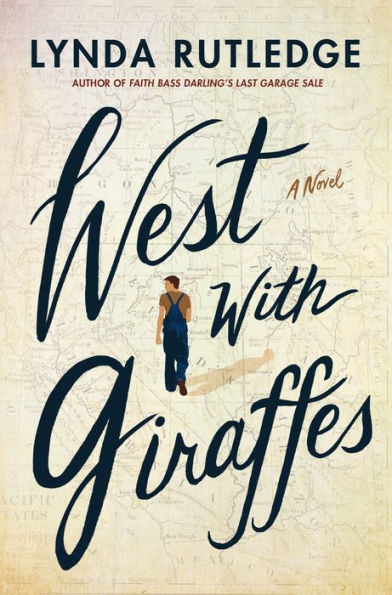 Lynda Rutledge's, "West With Giraffe"
An emotional, rousing novel inspired by the incredible true story of two giraffes who made headlines and won the hearts of Depression-era America.
"Few true friends have I known and two were giraffes…"
Woodrow Wilson Nickel, age 105, feels his life ebbing away. But when he learns giraffes are going extinct, he finds himself recalling the unforgettable experience he cannot take to his grave.
It's 1938. The Great Depression lingers. Hitler is threatening Europe, and world-weary Americans long for wonder. They find it in two giraffes who miraculously survive a hurricane while crossing the Atlantic. What follows is a twelve-day road trip in a custom truck to deliver Southern California's first giraffes to the San Diego Zoo. Behind the wheel is the young Dust Bowl rowdy Woodrow. Inspired by true events, the tale weaves real-life figures with fictional ones, including the world's first female zoo director, a crusty old man with a past, a young female photographer with a secret, and assorted reprobates as spotty as the giraffes.
Part adventure, part historical saga, and part coming-of-age love story, West with Giraffes explores what it means to be changed by the grace of animals, the kindness of strangers, the passing of time, and a story told before it's too late.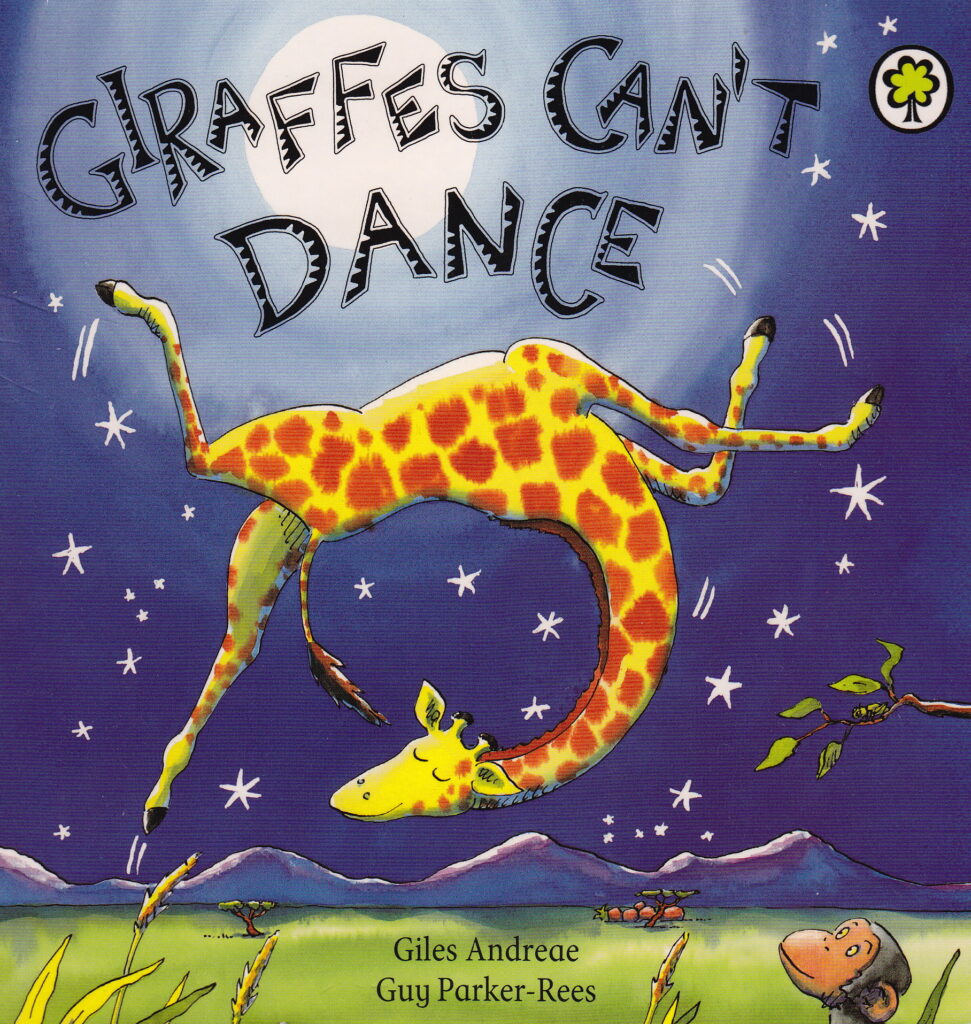 Giles Andreae & Guy Parker-Rees, "Giraffes Can't Dance"
Gerald the giraffe longs to dance, but his legs are too skinny and his neck is too long. His knees buckle whenever he tries to twirl. At the Jungle Dance, the warthogs waltz, the chimps cha-cha, and the lions tango. "Giraffes can't dance," they all jeer when it's Gerald's turn to prance. But there is one little creature who believes in Gerald. "Everything makes music," the cricket explains, "if you really want it to." So Gerald starts swaying to his own sweet tune.